"SONS"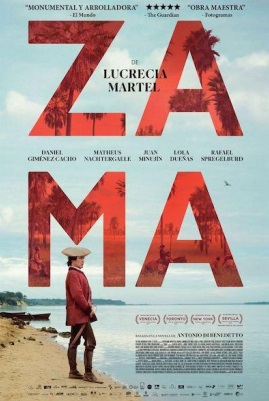 From the 23 to the 27 for February.
Timetable:
Friday and Saturday. Sessions to the 17: 15, 20: 00 and 22: 30 hours.
Sundays. Sessions at 17: 15 and 20: 00 hours
Monday. Session in English version, subtitled in Spanish, at 20: 00 hours.
Tuesday. Sessions at 20: 00 and 22: 30 hours.
Tickets have a special price of 5,00 €, and can be purchased in the same venue half an hour before each screening.
ÓSCAR AWARDS: NOMINATED FOR THE BEST NON-ENGLISH SPEAKING FILM
GOYA AWARDS: NOMINATED FOR THE BEST HISPANIC AMERICAN MOVIE
FESTIVAL DE SEVILLA: SPECIAL PRIZE OF THE JURY (SPECIAL MENTION)
SOUTH AWARDS: 11 NOMINATIONS INCLUDING BETTER MOVIE AND DIRECTOR
FESTIVAL OF HAVANA: BETTER DIRECTION, ARTISTIC DIRECTION, SOUND AND FIPRESCI
Argentinean and Brazilian film, with a very broad European and American co-production. Its beautiful locations are found in Formosa, Corrientes and Buenos Aires. It has been written and directed by Lucrecia Martel and her script is based on the homonymous book by the writer Antonio Di Benedetto.
Synopsis: It tells the story of Don Diego de Zama, a seventeenth-century Spanish official based in Asunción who awaits his transfer to Buenos Aires. He is a man who aspires to be recognized by his merits. But in the years of waiting he loses everything. He decides to catch a dangerous bandit and retrieve his name.