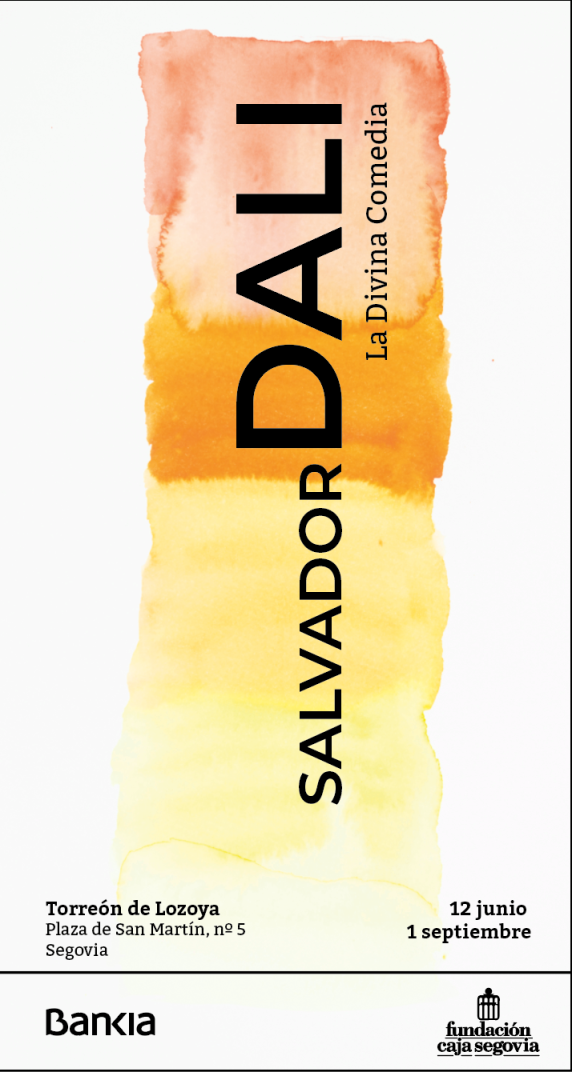 Location: Tower of Lozoya. Rooms of the Palace (Pl. De San Martín, nº 5, Segovia)
Dates: From the 12 of June to the 1 of September of 2019
Schedule: From Tuesday to Friday, from 18: 00 to 21: 00 hrs. Saturdays and holidays: from 12: 00 to 14: 00 and from 18: 00 to 21: 00 hrs. Closed Monday.
Organizers: Caja Segovia Foundation and Evolucionarte
Sponsor: Bankia
Curated: Rosa Perales Piqueres
Coordination: Rafael Ruiz Alonso and Jesús Rodríguez Gómez.
Content: The sample consists of a hundred works by Salvador Dalí from the 'Divina Comedia', a poem by Dante Alighieri, written in several periods between 1307 and 1321. The exposed series belongs to the edition of the French company Les Heures Claires in Paris, edited as suite of 100 engraved in the 1960 year and collected in three folders, made on wood of 25,5 x 17,5 cm of plate, in a format of 33 x 26 cm of paper.