We are pleased to announce that next October, during its third week, we are going to hold our Cultural Week, for us special as we celebrate this year twenty years as the Association of Friends of the Camino de Santiago in Segovia.
We want you to celebrate it with us and therefore we invite you to the acts that we are going to perform.
We hope to count with your presence.
I will remind you a few days before the start date.
Kind regards.
GOOD WAY.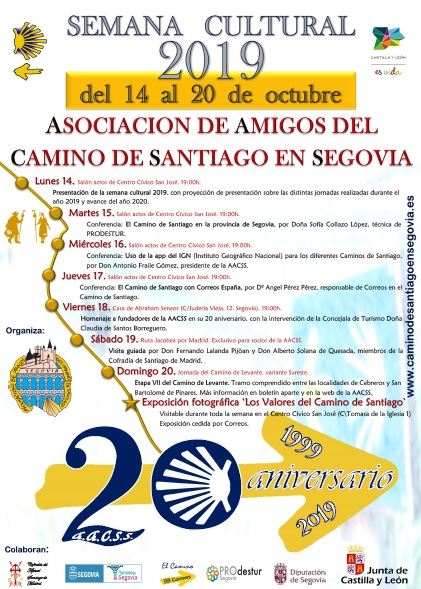 .