The dream seller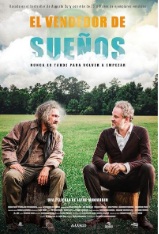 Based on Augusto Cury's best seller
From 18 to 22 in October
Not recommended for children under 7 years
90 min
Schedule
Friday 17: 30,20: 00 and 22: 30
Saturday 17: 30, 20: 00 and 22: 30
Sunday 17: 30 and 20: 00
Monday 17: 30
Tuesday 20: 00 and 22: 30
Synopsis
Julio César is a psychologist who is disappointed with the direction his life has taken. This is found
so collapsed that he tries to commit suicide. However, a beggar named Mestre prevents it. This causes the two,
who have in common the lack of money and happiness they have with them, develop a peculiar friendship. The duo
He decides to change his luck and forge a new way to live, a path that goes through forming an association that seeks
get true success and, for that, they will try to get what money cannot offer.
Michelangelo Infinity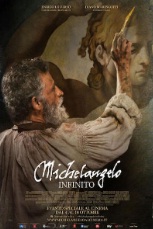 Monday 21 and Tuesday 22 of October
Suitable for all audiences
95 min
Schedule
Monday 20: 00 VOSE
Tuesday 17: 30
Synopsis
The world of cinema and art come together to portray the genius of
Renaissance, Michelangelo Buonarotti. A reserved man as well as
disturbed, capable of marked contrasts and strong passions, but also owner
of great courage when he had to hold his beliefs, An immortal personality, one of the greatest artists
that has existed, creator of a rich and varied production that after several centuries continues to dazzle the
world. This amazing film, filmed with the most advanced technologies, rescues the main production
Michelangelo's sculptural and pictorial, showing his most famous masterpieces: The Sistine Chapel vault,
La Piedad, El Davil, El Moisés, The Last Judgment and the Dome of St. Peter among others.
Price:
Friday, Saturday, Sunday, Monday and holidays: € 5
Tuesday, spectator day, except holidays: € 4
Projections place:
Caja Segovia Foundation Room
(C. Carmen, 2 - Segovia)
Ticket purchase:
Cinema Room Caja Segovia Foundation
(half an hour before each session)