Portrait of a woman on fire
Not recommended for children under 7 years.
122 min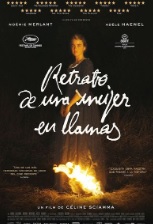 Opening hours
Friday 20: 00
Saturday 17: 30 and 22: 30
Sunday 20: 00
Monday 20: 00 (FRENCH VOSE)
Tuesday 17: 30 and 22: 30
Synopsis
French Brittany, 1770. Marianne (Noémie Merlant) is a painter who must make the matrimonial portrait of Héloïse (Adèle Haenel), a young woman who has just left the convent. Héloïse does not accept her destiny as a married woman and refuses to pose, so Marianne must work in secret. To do this, she pretends to be a lady in the company, in order to observe her by day and paint her at night. Their relationship becomes more intense as they share together the last moments of freedom of Héloïse before their wedding.
Céline Sciamma (The girls band, Tomboy) directs this film, starring Valeria Golino (The summer house, Figila mine), Adèle Haenel (A people and their king, In liberated!) and Noémie Merlant (A French seducer, Unexpected)
So close so far
Not recommended for children under 12 years.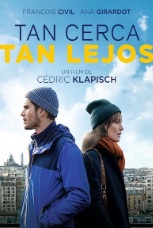 110 min
Opening hours
Friday 17: 30 and 22: 30
Saturday 20: 00
Sunday 17: 30
Monday 17: 30
Tuesday 20: 00
Synopsis
Rémy (François Civil) and Mélanie (Ana Girardot) are two young thirties who live in Paris and seek to find love. She does it through social networks, going to blind dates that never work out; He still can't find that special connection he is looking for in his partner. Both are victims of the loneliness of the big cities, in a hyperconnected era, where meeting should be easier but not really so. Two strangers who follow different paths but who, without knowing it, take a route that will take them to the same direction.
French romantic comedy directed by Cédric Klapisch (Les confins du monde, Our life in Burgundy, Fanny's Journey), and starring François Civil and Ana Girardot.
Price:
Friday, Saturday, Sunday, Monday and holidays: € 5
Tuesday, spectator day, except holidays: € 4
Projections place:
Caja Segovia Foundation Room
(C. Carmen, 2 - Segovia) Ticket purchase:
Cinema Room Caja Segovia Foundation
(half an hour before each session)
To consult updated information, week by week, we recommend web pages:
www.cinesluzdecastilla.com www.fundacioncajasegovia.es