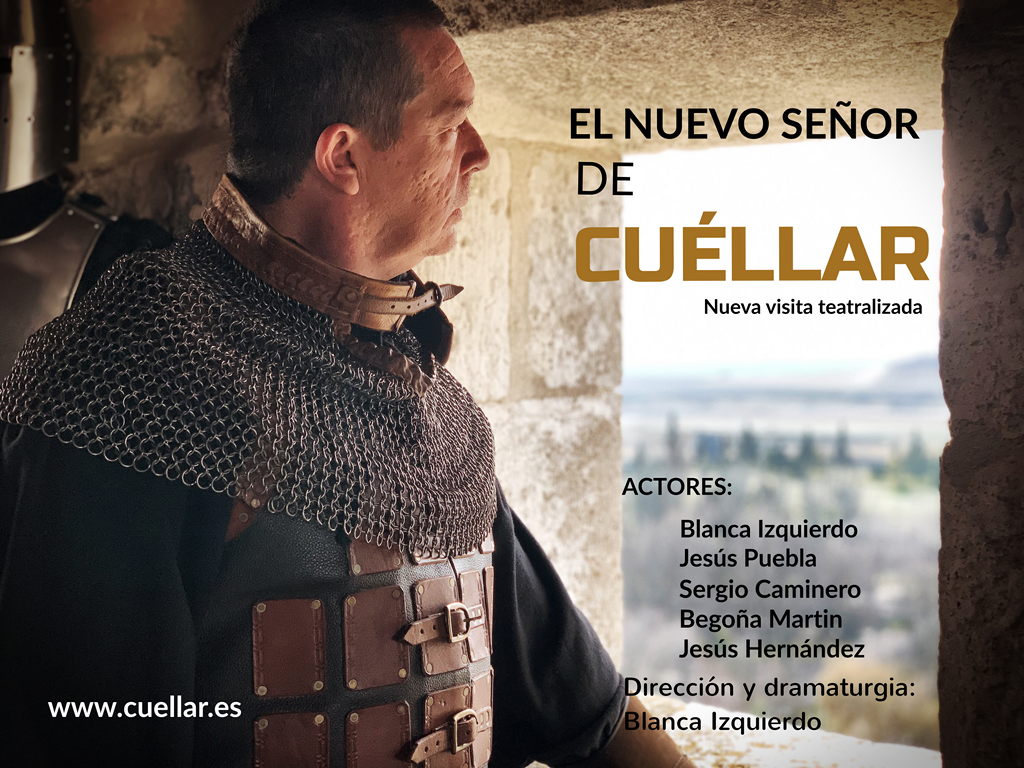 CUÉLLAR OPENS THE NEW THEATRALIZED VISIT AT THE CASTLE OF CUÉLLAR WITH NEW EXPOSITION SPACES
Continuing with the proposals for revitalization and tourism consolidation of the Villa, from the Department of Tourism presents a new dramatization in the castle of Cuéllar that has opened on 14 day in February and may be known to all public from the 16 in February . The new work, which under the title "The new lord of Cuéllar", has been written and directed by Blanca Izquierdo Salamanca, professional actress versed in many of the works that have been represented in recent years in the castle of Cuellar. The new Lord of Cuéllar presents a plot centered on the final stage of the Middle Ages at the time of the arrival of the first Duke of Alburquerque to Cuéllar and the birth of his first son Francisco Fernández de la Cueva. Beltrán de la Cueva got the Villa de Cuéllar by a concession by King Enrique IV for giving up the Maestrazgo de Santiago in the 1464 year, although it would not reach Cuéllar until two years later. Until the year 1464 the town of Cuéllar belonged to the princess Isabel, future queen Isabel the Catholic, being commuted to the king Enrique IV by means of the payment of 200.000 doubles of the band to his stepsister Isabel.
The new theatricalization.
In this work we discover the tensions between the house of the Alburquerque and other noble houses, the prejudices of women in the Middle Ages, the coexistence in the castle between soldiers and servants. All this with an entertaining narrative adapted for all audiences, alternating the narrative of comedy with drama, but without losing its historical sense. The exhibition space. The viewpoint of the southeast tower has been enabled with a sample of weapons (halberds, shields, flags, armors, ...) in memory of one of the largest armories in Spain that was in Cuellar castle. With this exhibition we want to remember the existence of this great armory that the ducal house of Alburquerque had in the castle for several centuries. So in documents that are preserved, even up to the eighteenth century "had around 300 armor and good portion of bronze cannon outfits of various lots, many species of spears, pikes, swords, muskets; different standards, flags and other military preparations ".