The Territorial Commission of Cultural Heritage of Segovia reports the discovery of a new site in Martín Miguel. The new documented archaeological record is that of 'Las Asomadillas', of an Ancient Bronze chronology and with an area of ​​4,49 hectares. This discovery increases the provincial inventory, as well as allowing the establishment of adequate protection measures and avoiding damage to this enclave.
The Commission has held a meeting this Thursday by videoconference, under the chairmanship of the territorial delegate José Mazarías, and, among other matters, has approved the technical report on archaeological activity linked to the project of a 90 MW photovoltaic solar power plant, in the municipalities of Valverde del Majano, Garcillán and Martín Miguel, where the new deposit has been discovered.
The approved report proposes, in general, the archaeological control of the entire solar power plant project during the earthworks phase. And as regards the location of the discovered site, it is proposed to exclude the project from the area corresponding to the archaeological site or not to carry out any type of earthworks in that sector.
On the part of the Territorial Service of Culture and Tourism, an operating permit will be opened in the Cultural Heritage application for External Companies (PEME), in order for the technical managers of the intervention to include the information of the new site in the database of the Junta de Castilla y León.
Wall of Segovia
Also in the section dedicated to archeology, the Commission has approved the technical report on the archaeological control linked to the works for the consolidation of a section of the wall adjoining the farm located at number 2, Calle Arquitecto Odriozola, in Segovia capital.
The approved report contains an archaeological assessment of the different phases of intervention on the medieval wall and its repairs, taking advantage of the occasion provided by the necessary dismantling of the factories. During the archaeological control, a set of carved architectural pieces of Renaissance or Baroque aesthetics have been recovered, reused in the construction of the lining of the original wall, of which a selection has been deposited in the Museum of Segovia.
Waste area in San Cristóbal de la Vega
Finally, among the issues to be highlighted at this Thursday's meeting, the archaeological activity linked to the construction project of an area for the contribution of construction and demolition waste, bulky and non-hazardous equipment has also been authorized in San Cristóbal de la Vega . It is about carrying out the archaeological control of the necessary earthworks (clearing, cleaning and grading) for the execution of the urbanization works planned by the Provincial Environmental Consortium.
It should be taken into account that, in the event of significant archaeological finds, the situations that arise will be analyzed, then determining the necessary corrective measures to guarantee the integrity of the assets that may be found, and the redefinition of the precise archaeological actions for this, even with the rethinking of the work itself.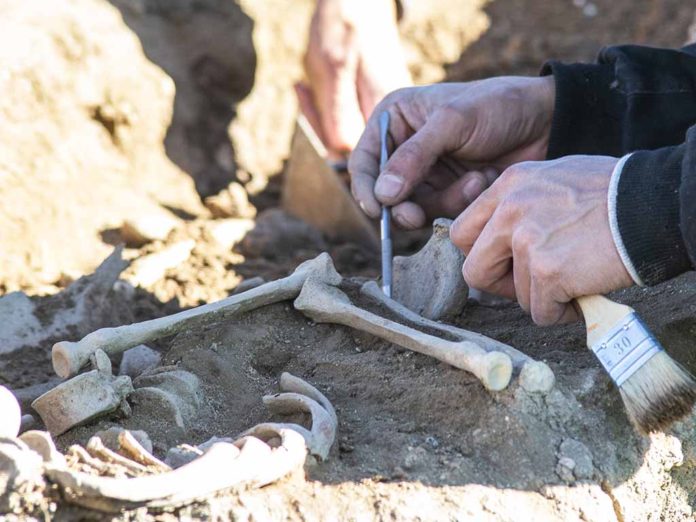 Source: Adelantado de Segovia