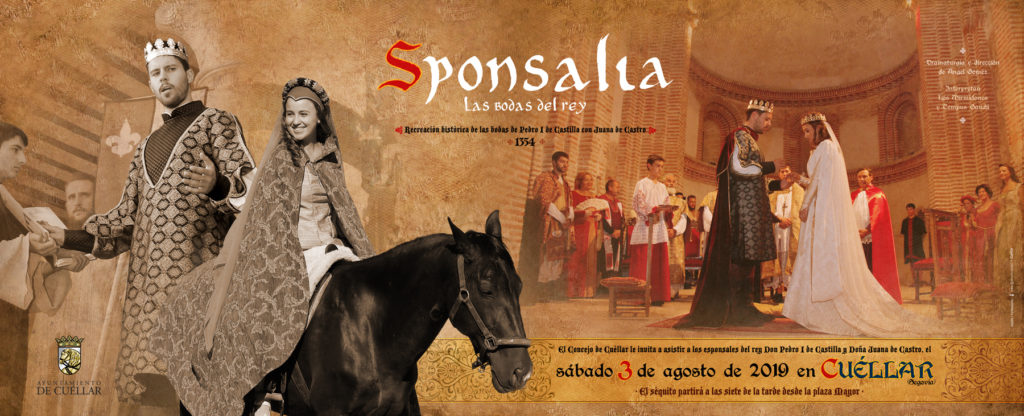 Next Saturday, August 3, the medieval event of the year: SPONSALIA «The wedding of the king» Historical recreation of the wedding of Pedro I of Castile with Juana de Castro in 1354.
The entourage will depart at 19: 00 hours from the main square towards the castle of Cuéllar. !!YOU CAN NOT LOSE THIS!!
Direction and dramaturgy: Ángel Gómez.
The companies interpret: The Mirmidones and Tempus Gaudii