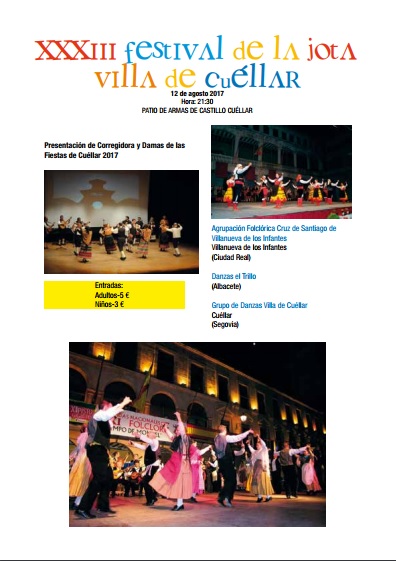 On Sunday, August 12, the XXXIII Festival of the Jota de la Villa de Cuéllar will take place.
The contest will begin at 21:30 p.m. in the Patio de Armas of the Castle and the presentation of the Corregidora and the Ladies of the local festivals will take place.
Next, different groups will show their traditional dances, such as the Folkloric Group Cruz de Santiago de Villanueva de los Infantes (Ciudad Real), Danzas el Trillo (Albacete) and finally, the Villa de Cuéllar Dance Group (Segovia).