The Segovia Science and Artillery Library Foundation organizes, until April 25, 2021, the bibliographic exhibition 'Culture and War in the time of the Communities', in order to commemorate the fifth centenary of the commune revolt that occurred between the years 1520 and 1522. The exhibition, in the Old Collection Room of the Artillery Academy Library, is open from Monday to Friday, from 10.00:13.00 am to XNUMX:XNUMX pm, with access through the Plaza de Díaz Sanz.
The Science and Artillery Library Foundation did not want to ignore this historical event of important importance for Segovia and the rest of the Community, with an invitation to the visitor to learn about this episode in six chapters: Los comuneros. Juan Bravo; Carlos I of Spain, Carlos V of Germany; XNUMXth century military art; Science, culture and art at the beginning of the XNUMXth century; Genealogy of the emperor and Santa Barbara, beginning of the patronage of the gunners.
In this exhibition you can see important bibliographic jewels, among which the 1584th century artillery treatises stand out, especially the one entitled "Alvaradina: dialogue of Artillery", a handwritten work by Cristóbal Espinosa dated XNUMX.
The start of this exhibition was scheduled for last May, but due to the health situation, its opening has been delayed until early October. The exhibition is carried out guaranteeing the preventive sanitary hygiene measures established by current regulations.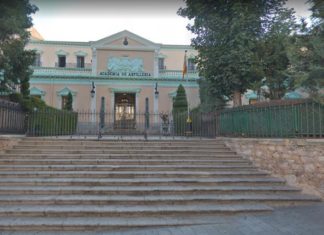 Source: Segoviaudaz