The rooms of La Alhóndiga host the photographic exhibition 'Segovia Vacía', a visual memory through 56 images of the completely desert capital during confinement, captured by photographer Juan Luis Misis between the months of March and June. The exhibition can be visited until November 15. Through this tour you can have a totally different vision, as a result of the first wave of Covid-19, of some of the busiest places in Segovia, such as Plaza Mayor, Azoguejo, Aqueduct Avenue, from José Zorrilla, Vía Roma avenue or the popular Calle Real. At that time silent corners that coexisted with businesses, monuments and closed buildings, waiting for their neighbors and visitors to return to inhabit them.
From the Department of Culture they explained that 'Segovia Vacía' is a reflection through this unpublished map of a lifeless city and that challenges individual responsibility not to see these images again, since "thanks to the professional gaze of Juan Luis Misis and the objective of his camera, we recovered the feeling of neighborhood solidarity, mutual support and collective hope that emerged in the confinement. The exhibition also becomes an ode to people. The images establish a dialogue with the viewer to ask ourselves what is the monumentality of our heritage without the people who visit it or what our streets are transformed into without the people who fill them with life.
Juan Luis Misis is part of the third generation of a family dedicated to photography and has been distinguished by the Spanish Federation of photography and image professionals (Fepfi). Its can be visited from Wednesday to Friday, from 17.00:20.30 p.m. to 11.00:14.00 p.m. and on Saturdays, Sundays and holidays, from 17.00:20.30 a.m. to XNUMX:XNUMX p.m. and from XNUMX:XNUMX p.m. to XNUMX:XNUMX p.m. The visit will take place with all the guarantees of prevention against the coronavirus, complying with strict hygienic-sanitary measures and reduction of capacity.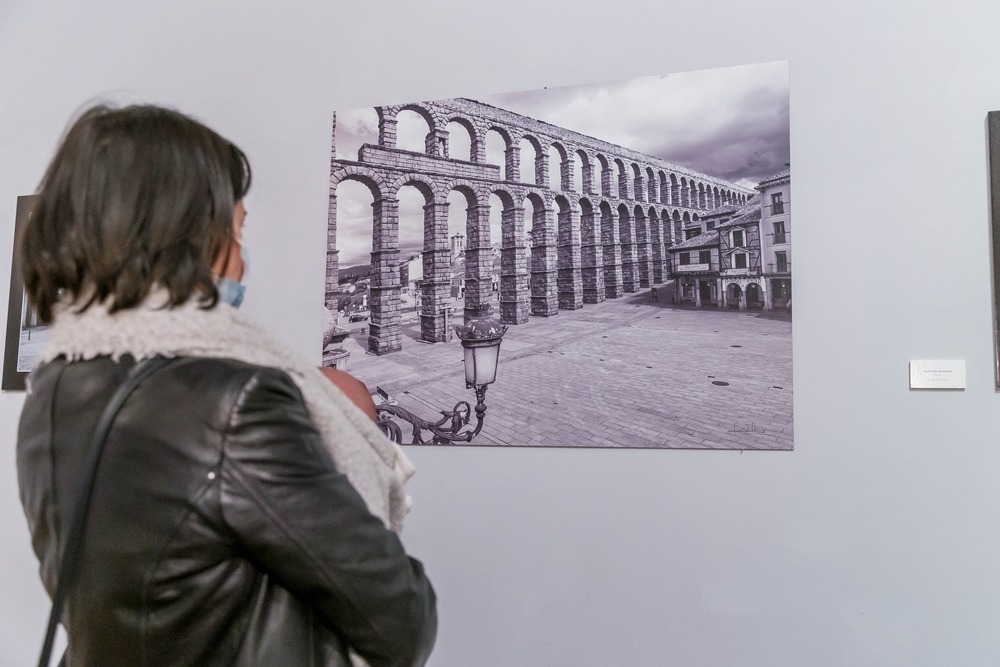 Source: The Day of Segovia