Today, January 13, marks the 46th anniversary of the inauguration of the Montejo Refuges and the Linares Reservoir, administered respectively by WWF Spain and the CHD. Dr. Fidel José Fernández Fernández Arroyo has witnessed its evolution since 1997 when he was born with a great "illusion".
In an article written on the occasion of the anniversary, he recalls the importance of this space for its natural and scientific values, and as a place of reserve for many animal species.
According to the data of the president of the Fund for the Raptor Refuge of the Hoces del Riaza, Fidel José Fernández, the Refuge, or works done in it, has appeared in 4.651 printed publications (including several of the main scientific or informative journals of the world), 55 congresses (19 international, and another telematics is planned in February), 17 doctoral theses and different final degree projects, 335 conferences, 1.547 papers or naturalistic reports (not counting those of censuses, which are many more; only between the 38 autumn censuses have participated 832 ornithologists), 276 television programs and 813 radio.

It has also deserved 25 awards, and 18 titles or protection figures (from ZEPA to Natural Park). In addition, a new book by Antonio Ruiz is being prepared, as well as reports and circulars (with results of the latest work by GREFA and others).
"During 46 years I have verified that 80 nests of griffon vulture, 64 of Egyptian vulture, 31 of raven, 28 of eagle owl, 21 of kestrel, 20 of golden eagle, 19 of peregrine falcon, 18 of booted eagle, 11 of black kite, 9 of buzzard, 6 of goshawk, 4 of alcotán, one of little owl, one of gray heron, three of crow, eight of jackdaw, and two of chough, have been used, sooner or later, by other species of birds. Long-term alternation seems natural. When discussing the possible competition between species that have always coexisted, it can be useful to know that the reintroduction of the griffon vulture in the French central massif, or in some area of ​​the Balkans, led to the spontaneous return of the Egyptian vulture ", he explains.
Other of the peculiarities that the naturalist contributes is that in this space the year 2020 has verified the longevity record known for a free griffon vulture (published in Circular 25 of the Fund, in Naturalicante).
In his memoirs, he recalls that the Refuge was created "almost at the same time as the French reserve of Ossau, when Jesús Garzón was fighting to save Monfragüe; it was inaugurated the year the Algerian climber was discovered ". "Keeping it was even more difficult. It has moved wills, studies and illusions "to incredible extremes", as Dr. Valverde said of Doñana.
"I have seen foreign experts admire our large population of vultures, and the immense effort made to conserve it," adds this lover of the Refuge, who has counted the more than 51.328 hours that he has spent in these lands, "counting the nests and studying the fauna, since the incredible Refuge project gave me back my hope ".
He quotes Dr. Xavier Batllori, now a professor at the University in Barcelona, ​​who wrote in 1995 that "a part of the environmental awareness that exists today in Catalonia was born in the Montejo Raptor Refuge." And he adds that something like this could be said of other areas. "The amazing history of the Refuge makes it even more valuable. We want it to continue to exist, with all its fauna and beauty, flown over daily by hundreds of vultures ", he adds.
In his letter on the 46th anniversary, Dr. Fidel José Fernández expresses his gratitude to many people and companies that allow this space to continue to be alive and contribute scientific and environmental wealth. Appointment to Cárnicas Minchán, who collaborates with WWF to provide viscera with which carrion birds feed. "I thank many people and entities that have protected and investigated its diverse wildlife (335 species of vertebrates have been cited); from exceptional guards such as Hoticiano Hernando and now his son Jesús, from WWF, teachers of many ornithologists who convinced local poachers with their word and the example of their life; even the Swiss naturalist Daniel Magnenat, who wrote, having visited some of the main reserves in Europe, Asia, Africa and America, that the Montejo Refuge is a "totally exceptional achievement, of international value".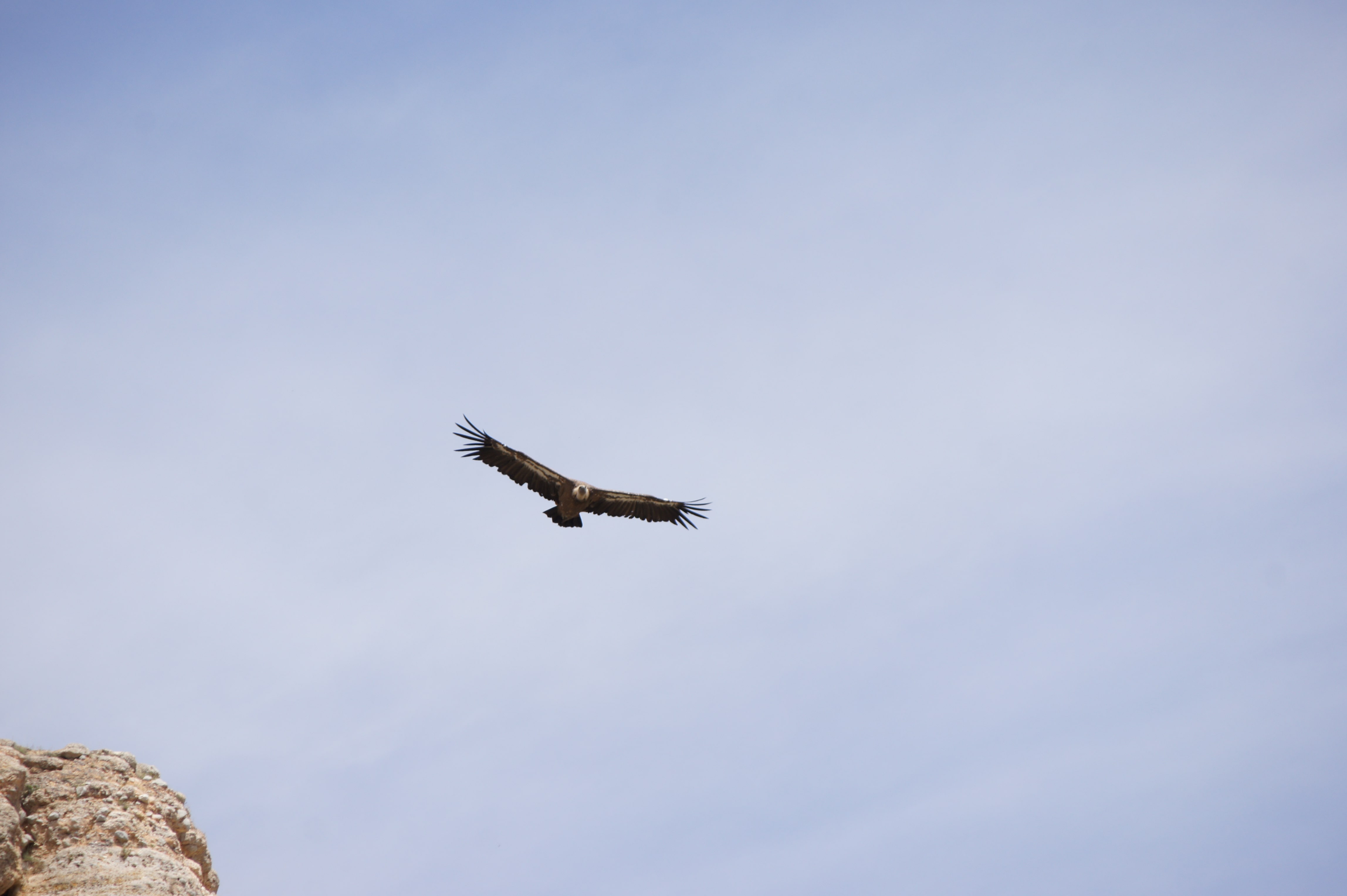 Source: The Adelantado de Segovia