The Official Gazette of Castilla y León (Bocyl) today publishes the resolution of the General Directorate of Commerce and Consumption approving the Calendar of Trade Fairs of Castilla y León for the year 2021. The calendar initially includes the celebration of five activities trade shows throughout the year in Segovia, the province with the fewest fairs planned for this year.
In this way, the province of Segovia will host the celebration of fair activities in Cantimpalos, where the Cantimpalos Chorizo ​​Fair will take place on April 24 and 25; in La Losa, the Handicraft and Gastronomy Fair, on May 15; in Cuéllar from July 19 to 21 the traditional Book Fair will be held; The Cuéllar Mudéjar Artisan Fair will also take place in the town; and, finally, in the capital, between November 5 and 21, Segovians will be able to attend the Old, Antique and Occasion Book Fair.
According to the documentation, Castilla y León would host a total of 2021 fairs in 202, grouped into 13 thematic blocks, the largest block being the agri-food fairs, with 73 scheduled events. The artisan fairs -with 36 scheduled appointments- constitute the second thematic group in terms of volume. The calendar also includes 17 livestock fairs and another 17 trade fairs, 15 medieval markets, 12 book fairs, 10 agricultural machinery, 5 dedicated to leisure and free time, 3 related to companion animals, as many related to world of textiles and fashion, 2 dedicated to transport and the automotive industry, another two to culture, education and employment, an antiques fair and another 6 with heterogeneous content.

By provinces, Salamanca leads the number of fairs, with 61 scheduled. They are followed by León, with 30; Burgos, with 25; Valladolid, with 24; Palencia, with 20; Soria, with 15; Zamora and Ávila, with 11 each; and finally Segovia, where five appointments are planned. On the other hand, the vast majority of the contests are scheduled to be held as of May; meanwhile, during the months of January, February and March two, three and nine events have been included respectively.
Finally, it should be noted that the vast majority of the trade fairs included in the calendar will take place in rural areas, especially in municipalities with fewer than 5.000 inhabitants, where these types of activities contribute to economic, social and cultural dynamism.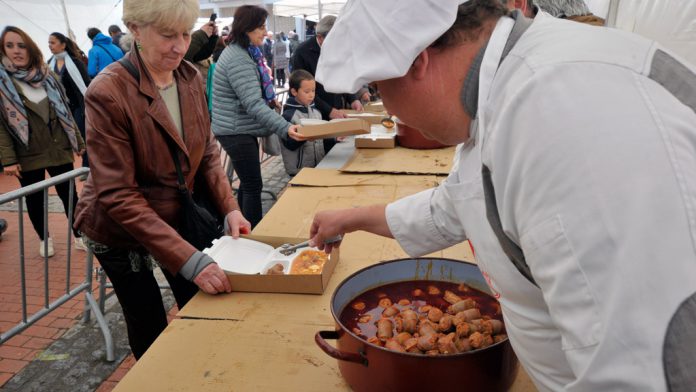 Source: The Adelantado de Segovia